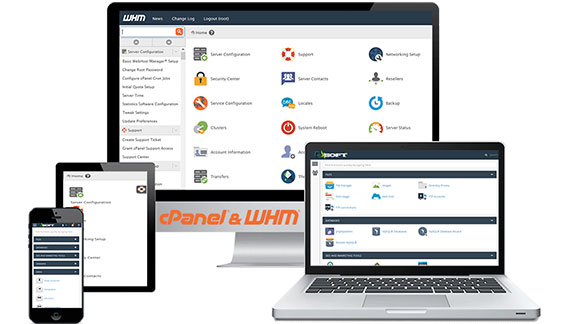 WHM cPanel
What is cPanel?
cPanel is an online Linux-based web hosting control panel that provides a graphical interface and automation tools designed to simplify the process of hosting a web site.
How to use cPanel for web hosting?
gives users a graphical interface from which they can control their portion of the Unix server. The tools provided are designed to simplify running and controlling a website. It uses a tiered structure that allows different levels of access. Administrators and end users can control the different aspects of the server and the website directly through their browser. CPanel is generally accessed using https on port 2083 or simply by adding "/cpanel" to the end of the host name. Depending on the hosting provider the cPanel will generally have some sort of auto installer or package dedicated to content management systems.
WHM cPanel Offers
99 Software Offers a Highly Reliable VPS Hosting based on Pure SSD. VPS hosting is not just for users looking to resell our services to others, it's also ideal for anyone who need to host multiple websites.
All Plans Include FREE END USER SUPPORT, which means we will Directly assist with issues of your Clients. You will be able to offer your customers web hosting features that we do with our shared hosting plans.
We Understand that each of your clients have varying needs and budget. Please feel free to contact us for Custom Plans, We shall definitely arrange something "Special" for you.
Package CP-101
| | |
| --- | --- |
| Srever Type | VPS |
| Provided By | 99 Software |
| Free Trial | No |
| Control panel | WHM cPanel |
| Support | Yes |
| DDoS Protection | Yes |
| Server Type | Linux CentOS |
Package CP-102
| | |
| --- | --- |
| Srever Type | Dedicated |
| Provided By | 99 Software |
| Free Trial | No |
| Control panel | WHM cPanel |
| Support | Yes |
| DDoS Protection | Yes |
| Server Type | Linux CentOS |
Package CP-103
| | |
| --- | --- |
| Srever Type | Dedicated |
| Provided By | Any |
| Free Trial | Free 15-Day Trial |
| Control panel | WHM cPanel |
| Per Support | $ 10 |
| DDoS Protection | Optional |
| Server Type | Linux CentOS |