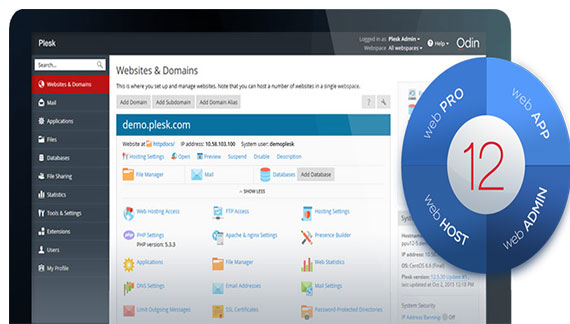 Parallels Plesk
What is Plesk?
Plesk is a commercial web hosting platform with a control panel that allows a server administrator to set up new websites, reseller accounts, e-mail accounts, and DNS entries through a web-based interface.
Build, secure and run your apps and websites?
Build
Peace of mind with a complete set of security tools and features for your apps, websites, networks, servers and OSes. Easily harden your properties and automate your security protocols with Plesk hosting platform
Secure
Focus on your business, not on infrastructure management. Schedule server related tasks and automate intelligent maintenance using Plesk web hosting control panel
Run
Single hosting control panel with an intuitive graphical interface, ready-to-code environment and powerful extensions. Everything you need to develop websites and apps that scale in the cloud
Parallels Plesk Offers
99 Software Offers a Highly Reliable VPS Hosting based on Pure SSD. VPS hosting is not just for users looking to resell our services to others, it's also ideal for anyone who need to host multiple websites.
All Plans Include FREE END USER SUPPORT, which means we will Directly assist with issues of your Clients. You will be able to offer your customers web hosting features that we do with our shared hosting plans.
We Understand that each of your clients have varying needs and budget. Please feel free to contact us for Custom Plans, We shall definitely arrange something "Special" for you.